NeoMetSys: innovation booster
Innovation as a motto
Innovation is the key for our industry for staying relevant to its customers' expectations and needs. It's coming from a strange alchemy between ideas, research and creation of value.
We gather in the same pot all the ingredients to set it up:
Partnerships with research institute and universities

Cooperation with research labs and universities is a win win approach. Our team has a National, European and International research network based on several collaborative projects in the aerospace domain. We are aware about the ultimate skills of our collaboration research network.

Collaboration with industry

Our research & industrial networks are mainly in the aerospace domain, with a specific emphasis on Air traffic management for all levels of flight and any type of vehicles. Our goal is to transfer the knowledge, concepts, methods and tools from the commercial aviation to upcoming sectors like drones and satellites (including respectively swarms and constellations).

Follow up and sensing the new trends and future perspectives

We offer Software and Hybrid Components and Services for industry according to the customers specifications and taking into account the latest outputs from research
Smart Components for Aerospace Industry
SHC (Smart Hybrid Components) contain Hardware and Software

SSC (Smart Software Components) contain only Software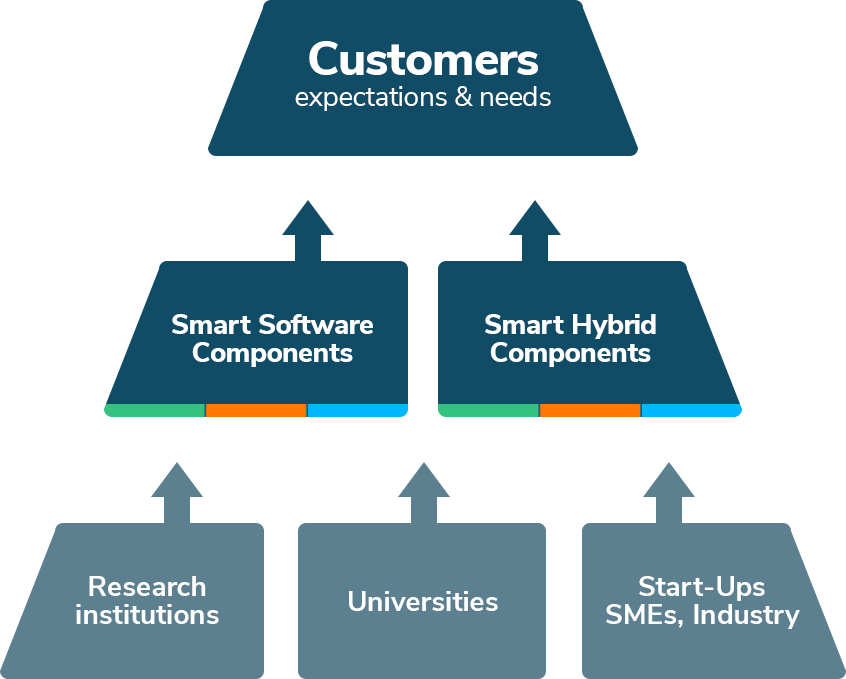 NMS Services – Expertise and Tools for supporting our customers
NMS offers services for deployment of complex systems and for change management. Our keys objectives are the follow up of the digitalization for efficient and environment friendly operations.
CDM Expertise – Our Collaborative Decision Making (CDM) experts are familiar with the evolutions of the CDM project and its implementation in Europe and US. They have been involved in the Airport CDM process in Europe with EUROCONTROL on various size of airports. The CDM concept is used for enhancing the cooperation between various actors for better resource and cost management
Expertise in transition phases, new systems, new procedures or new organization. Our Team provides support for transition management with an adapted communication plan and training programs
Expertise in simulation domain – new generation simulation studies and tools that provides the possibility to validate future concepts using fast time or real time simulations
Airport, Airline, Aviation Data Expertise – including data collection, data validation and analysis
Airport operations Air & Ground – situational awareness assessment for tactical and strategic decision making improvements. Includes evaluation and planning analysis to obtain the most beneficial runway configuration, allocation of resources to departure or arrival operations, and runway assignments for individual flights to achieve optimum runway loading and stand management. Optimization of the turn-around process, Airport Drone operations specification, simulations, and setting